I participated in the Month of Letters Challenge (LetterMo) again this year, and this time I decided to put a bookish spin on the event. Most of my penpals were asked to tell me the title of ONE book they think I should read this year. The responses I have received so far are below, and I will try to read and blog about each book some time throughout 2019. Feel free to follow along if any of these books interest you, and wish me luck! #LetterMoReads2019
---
The Forgetting by Sharon Cameron – (suggested by Danielle C.) I actually wanted to read this book when it first came out but then I forgot about it. Ironic, no? Anyway, I think I'll try to get it from the library, since the audiobook narrator seems to be reading the entire story as if she is being held captive in someone's basement and doesn't want to be overheard.
Tryst by Elswyth Thane – (suggested by Gary S.) Luckily my pen pal told me where I could get a digital copy of this book, because I have only been able to find a copy at the Toronto Reference Library, and they don't let you take it out. Hopefully the epub I have downloaded onto my Kobo won't be too badly formatted and I can enjoy the book on the go. Otherwise, I'm going to have to read it as a pdf on my computer.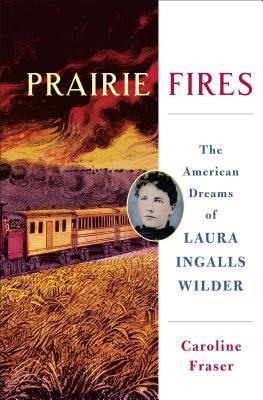 Prairie Fires: The American Dreams of Laura Ingalls Wilder by Caroline Fraser – (suggested by Ann Marie H.) This is one of the few non-fiction titles that was recommended. I used to watch Little House on the Prairie off and on as a child, but I have never read the books. Perhaps I should read at least one of them to compliment this book and have a better background on the subject material? And maybe watch a few episodes of the show?
The Lams of Ludlow Street by Thomas Holton – (suggested by Patricia L.) This book is a non-fiction account of an Asian-American family told mostly in photos, and it's going to be a difficult one to source. I'm hoping that the library might have a copy on hand, or that I can find a reasonably priced used copy somewhere.

The Unquiet Dead by Ausma Zehanat Khan – (suggested by Irene L.) According to my penpal, "this is a mystery/police procedural with a unique lead character, a Canadian Muslim, who deals with a war criminal from the Srebrenica massacre." It's also set in Ontario which will make it an interesting read if it has any areas I recognize. I've already managed to track down the ebook version of it, so I'm in luck.
Britt-Marie Was Here by Fredrik Backman – (suggested by Catherine P.) I actually really love this author, even though I have technically only read one of his books. A Man Called Ove is one of my all-time favourites. His other books haven't called out to me the way that that one did, but I may find a new favourite here.
The Snow Child by Eowyn Ivey – (suggested by Sarah Z.) According to my penpal, this is an expansion on a children's folktale of the same name that has been set in 1920's Alaska. The mix of realism and fantasy is supposed to leave the reader wondering what is real and what is not. It has some great reviews on Goodreads, so I'm looking forward to it.
Memoirs of an Elusive Moth: Disappearing Nightly with Harry Blackstone and his Show of 1001 Wonders by Adele Friel Rhindress – (suggested by Gwyn) This book was recommended by someone who actually works as a magician's assistant, so I'm guessing that it is a great representation of the life. There are only 4 ratings for this book on Goodreads, and no written reviews, so mine will be the first! I don't think there is a digital version of this one available so I might have to do some digging for it.
The Necromancer (Johannes Cabal #1) by Jonathan L. Howard – (suggested by Becki M.) This is the only books that was suggested that I have already read. It was a few years ago though, so I feel like I should reread it for the challenge. Perhaps this time I will read the text instead of listening to the audiobook. Sometimes a format change can make a huge difference in the reading experience.
Little Brother by Cory Doctorow – (suggested by Amy R.) According to my penpal, this YA title introduces "some awesomely subversive ideas like mistrusting authority, activism, and the importance of digital security." I haven't read very many YA titles lately, so this should be a quick and interesting read. This might also be a good addition to my YA recommendation catalogue since I don't always have good choices for teen boys when their moms come in to ask. 😛
The Thirteenth Tale by Diane Setterfield – (suggested by Christine C.) I've had this book on my Kobo for a very long time but have never read it, so I'm glad that someone suggested it. I really need to be in the mood for historical fiction and I always seem to forget that I have it until after the mood has passed. So that's 2 books that I already have on hand. I call that a win!
Water for Elephants by Sara Gruen – (suggested by Sandra R.) This was a very popular book a few years ago but I never got around to reading it. I also haven't seen the movie. I think I might want to do a compare and contrast with this blog, since it will be a first time for me experiencing the stories in both mediums.
Emma Who Saved My Life by Wilton Barnhardt – (suggested by Anna B.) This was the first galley (ARC) that Anna read when she started working at a bookstore, and one that she regularly recommends to others. I love finding other booksellers in the letter writing community, so it will be fun to share my experience with her about this book.
The Secret Garden by Frances Hodgson Burnett – (suggested by Elizabeth G.) I've watched the 1993 movie version of this story a thousand times, but I must admit that I haven't read the book. I have a fun plan for this book because I read a very good adaptation of it a few years ago and I would love to compare and contrast the two.
---
Additional Titles Mentioned